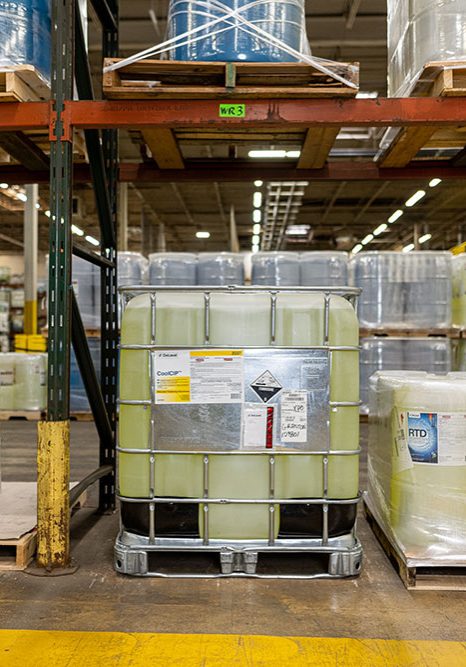 CoolCIP™
(2227)
CoolCIP™ is a patented and highly concentrated chlorinated alkaline liquid detergent for use in CIP, spray and COP applications in dairy, food, beverage and egg processing operations. The special surfactant package gives CoolCIP™ the punch to handle heavy protein soils even when cleaning at lower temperatures, cleaning as low as 85°F. CoolCIP™ is non-foaming, fast draining, and free rinsing – premium performance in one convenient product. CoolCIP™ was created specifically for use in cleaning of cold process surfaces.
KlorShield LF
(4430)
KlorShield LF is a multi-surface, energy saving detergent that renders surfaces cleaner than traditional products. This chlorinated alkaline CIP cleaner is primarily designed for cleaning soft metal and stainless steel surfaces at low temperatures in hard water conditions. This product is non-silicate, non-foaming, and has a high level of corrosion inhibition and chelation additives, making it ideal for cleaning both stainless steel and soft metal surfaces. KlorShield LF has a superior level of sequestrants and chelators that prevent scale formation in hard water areas and promotes fast draining and free rinsing. the technology behind this formula eliminates the use of silicates that tend to build-up on machine surfaces and pans, keeping surfaces cleaner longer. Silicate residues have the potential to more readily promote food soil deposition on surfaces. The concentrated formula makes this product a cost-effective CIP cleaner for all phases of food and beverage processing operations, while providing water and energy savings for your operation.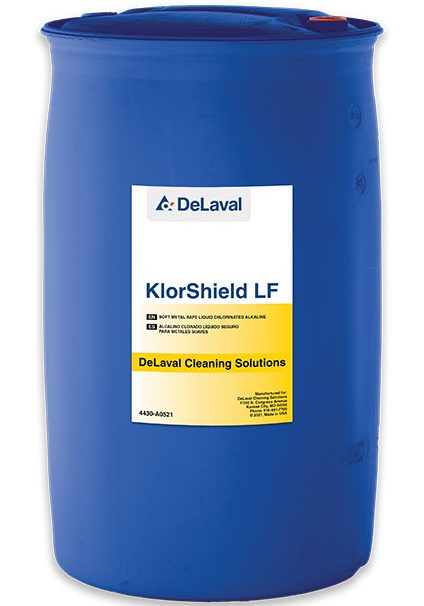 ChlorAlka™ Plus Foam
(1877)
ChlorAlka™ Plus Foaming Liquid is the best "punch" for the price. This highly alkaline foam cleaner supplies excellent foaming properties. Specially designed for removal of grease and fats, the addition of chlorine in this product makes quick work of proteinaceous soils. This self-foaming formula is so versatile for cleaning applications and soil removal it minimizes product inventory. Simple and effective!
Set up a plant audit today
The objective of our sanitation programs is to increase your working knowledge of sanitation and sanitation practices as they relate to the dairy, food, and beverage processing and packaging industries.
Part of the Tetra Laval group
DeLaval is part of the Tetra Laval family alongside worldwide players in the food and packing industry, Tetra Pak and Sidel.