DeLaval Cleaning Solutions sold to Zee Company
VERNON HILLS, Ill., and CHATTANOOGA, Tenn., Mar. 7, 2023 – Zee Company, a leader in the cleaning and sanitation business, has purchased DeLaval Cleaning Solutions (DCS), a business unit of DeLaval Inc.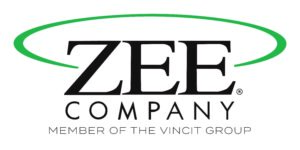 Both parties finalized the deal earlier this month and have agreed not to disclose the purchase price.
Zee Company, a member of The Vincit Group, which specializes in sanitation and water treatment chemicals for the food and beverage sectors, created a new division called Zee Dairy in December 2022. The DeLaval Cleaning Solutions team brings to Zee Dairy a similar strategic direction, industry-respected products and services, and highly valued experience and expertise.
"We are excited to welcome the associates and customers of the DCS business to Zee Company. As we continue to focus on improving and expanding our offerings across North America, DCS was a perfect fit. They have great people who have a deep knowledge in food and beverage and dairy processing, which aligns with our existing expertise and footprint," said Jonathon Bullard, President Chemical Services, Vincit Group.
DeLaval Cleaning Solutions, which has operated as a separate business unit within DeLaval's North American operations, specializes in solutions and technologies for cleaning, sanitizing, and disinfecting applications for dairy, food, and beverage processing industries. The entire DCS team, comprised of nearly 40 people located throughout the United States and a majority of whom are in sales, joins Zee Company. The agreement also included a chemical manufacturing plant in Grand Prairie, Texas.
"DeLaval Cleaning Solutions is a great fit to Zee Company's core business, and I'm confident that with their new owner's experience and resources in the chemical cleaning space, DCS can potentially grow faster and create more value for its customers," said Fernando Cuccioli, Executive Vice President, Cluster Americas, for DeLaval.
He added, "DeLaval would like to thank all DCS employees, customers and partners for their many years of successful business development. Now more than ever, DeLaval is committed to helping dairy farmers do more with less. We will continue to offer innovative milking equipment and solutions, including the on-farm chemicals dairy producers rely on to help ensure the quality of their milk."
For more information about Zee Company, part of The Vincit Group, visit vincitgroup.com. For more information about DeLaval, visit delaval.com.
###
About Zee Company
Zee Company, a privately owned, ISO 9001-2015 certified chemical manufacturing and services company founded in 1968, produces and distributes products nationally and brings with it 54 years of expertise in chemical blending, laboratory services, food safety and cleaning practices. Zee Company takes pride in providing clients with unparalleled service from knowledgeable and respected sanitation professionals.
About DeLaval 
Our vision is to make sustainable food production possible. As a company built on innovation, we constantly work to find ways of helping our customers, dairy farmers, do more with less by providing world-leading milking equipment and solutions.
Today, DeLaval has approximately 4,500 passionate professionals operating in more than 100 markets around the world. DeLaval is part of the Tetra Laval Group.
For more information:
Gene Boulware
Director of Community & Corporate Relations, Vincit Group
gene.boulware@vincitgroup.com
Elizabeth Dvorak
Marketing Communications, DeLaval Inc.
elizabeth.dvorak@delaval.com
How effective is your sanitation process?
Schedule a plant audit with one of our sanitation solution professionals.
Part of the Tetra Laval group
DeLaval is part of the Tetra Laval family alongside worldwide players in the food and packing industry, Tetra Pak and Sidel.